Shuttle Store Reopens in Eslite Store Taipei
2006/10/31
Taiwan / Company News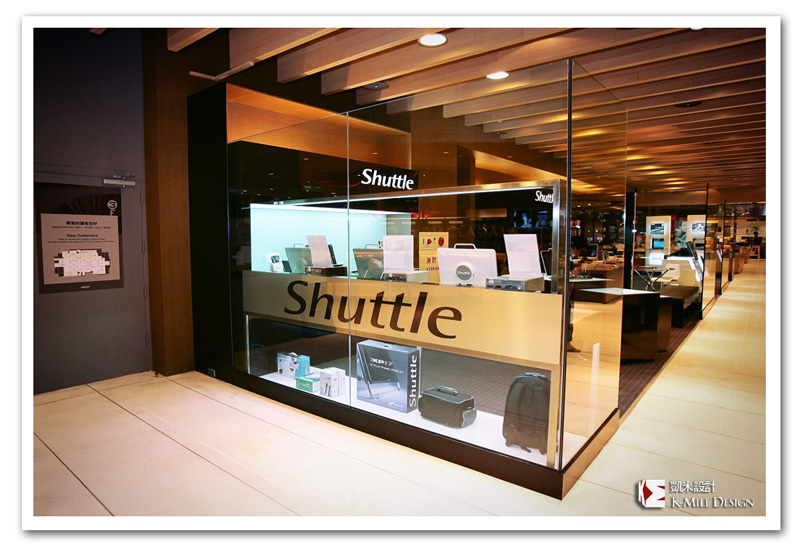 (Taipei, Taiwan – October 31, 2006) Shuttle Inc - The world's leading designer and manufacturer of small form factor computers and accessories – opened a flagship store in the fashionable Xinyi district of Taipei, Taiwan in January 2006, shares addresses with the world's tallest building - Taipei 101. Now moves the store to a more decent and chic location, where is in the 2nd floor, same building, proves the combination of PC technology with book, art and culture again! The spacious and open space provides a comfortable atmosphere to consumers; especially the quiet surrounding offers extraordinary silence to one who interests in modern Shuttle computers.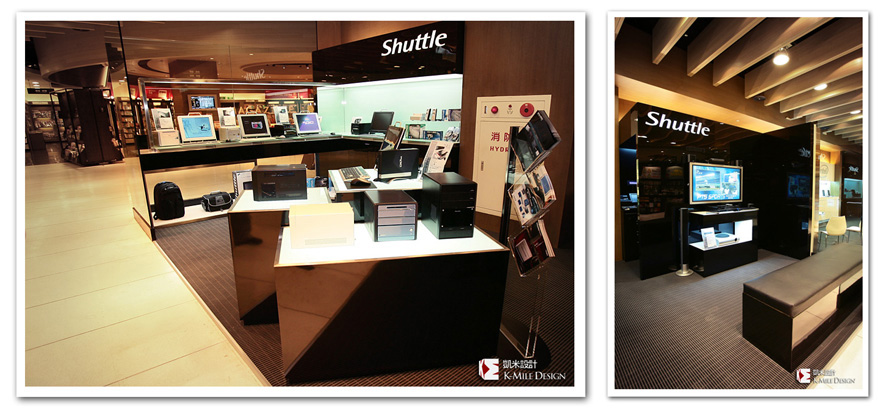 Jack Huang, Sales Director of Shuttle Computers, indicated "Shuttle store closes to coffee and book stores; remains the tone in black, white, and minimalist design, Shuttle store provides a friendly route for PC shopping and experiencing. The internet surfing is free when consumers need information immediately in Eslite Store". The store displays latest Shuttle XPC media center, T series, as well as a variety of accessories.
For additional information about Shuttle and Shuttle products, please contact
shuttlenews@tw.shuttle.com
About Shuttle
Established in 1983 and publicly listed since 2000, Shuttle Inc (TAIEX 2405) is an industry leading designer and manufacturer of small form factor (SFF) computers. Shuttle produced the first commercially-successful SFF computer, or Mini PC. It's engineered to be smaller and more-efficient, yet just as powerful as a full size desktop. Succeeding the high reliability and quality of SFF, Shuttle seeks to provide further rounded solutions for digital home and commercial market.
Contact US
Marketing Dept.
NO. 30, Lane 76, Rei Kuang Rd.,
Nei-Hu Dist., Taipei, Taiwan
Tel: 886-2-8792-6168
Fax: 886-2-8792-6268
E-mail:
shuttlepr@tw.shuttle.com