ST61G4
Why I only get 16bit color depth in windows with NVidia 6800 or 7800 video card?
2007/03/30
Due to ATI AGP Gart driver and Nvidia VGA Card driver are incompatible, reinstall operating system is essential. Before OS reinstallation, please remove NVidia 6800 or 7800 video card. And please do not install AGP Gart driver in ATI chipset driver.
Install method of chipset driver as below:
a.input driver CD of Shuttle.
b.select"Install Mainboard Software"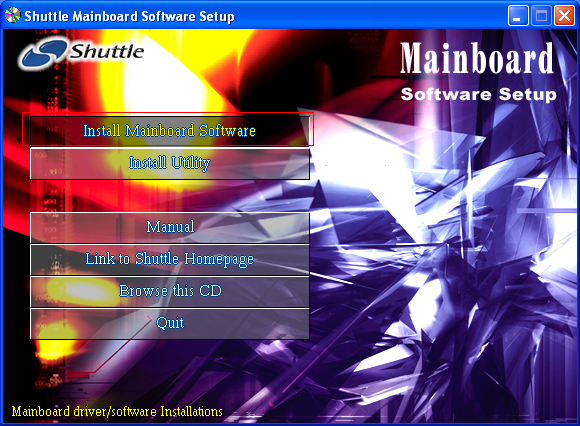 c.select"Install ATI Chipset Driver"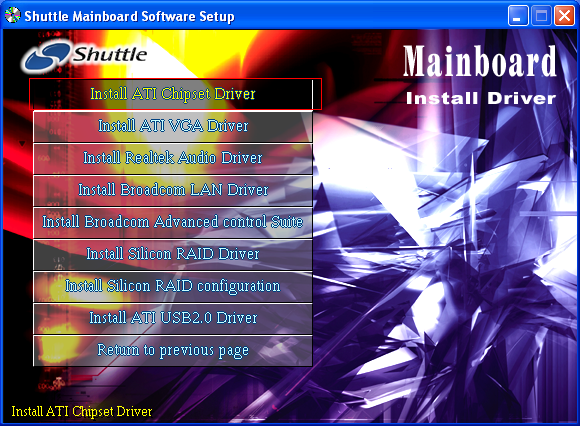 d.check"Next",And check"Yes"in the License Agreement Page
e.select"Custom"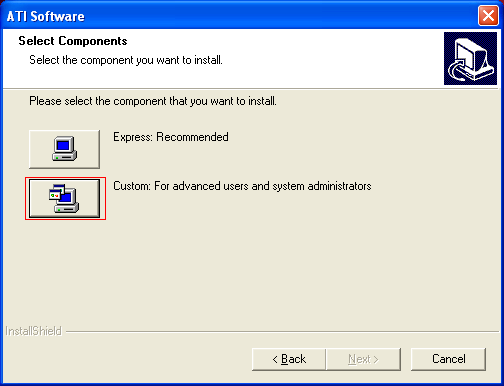 f.Uncheck the "AGP Gart Support"function and press"Next"button to keep installation going.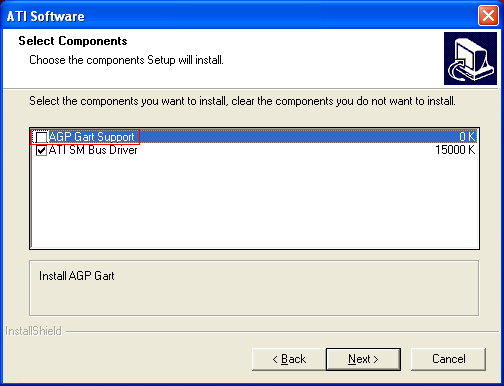 g. After finish OS installion then power off the PC and install NVidia 6800 or 7800 graphic card.

h.Install NVidia 6800 or 7800 driver
Service Center Info
Hot Line : 886-2-8792-6168
Hours : Monday through Friday 09:00 to 12:00
13:00 to 18:00 Taiwan Time (GMT+8)
E-mail :
Tech Support Form