P20U
How to update the P20U touch firmware to support the right-click function when operating on a Linux system?
2019/12/03
Notes before firmware update:
1. The firmware update can only be performed under the Windows 10 OS.
2. Do not touch the screen during the firmware update process.
Please refer to the following steps to update the touch firmware:
1. Please download the firmware update tool from the link first.
Download link:
Touch Firmware Update Tool
2. Unzip the
"ILI25110AT116P00_V6000-0003_ ODM After bonding_SensorTest_20191202.zip
".

3. Open "
SensorTest.exe
".

4. Click "Start Test" to update the firmware.
After the firmware update is completed, the red box is displayed as follows.
Fw Ver.Check [0x] :
6.0.0.0.ff.ff.ff.ff
Fw Upgrade :
OK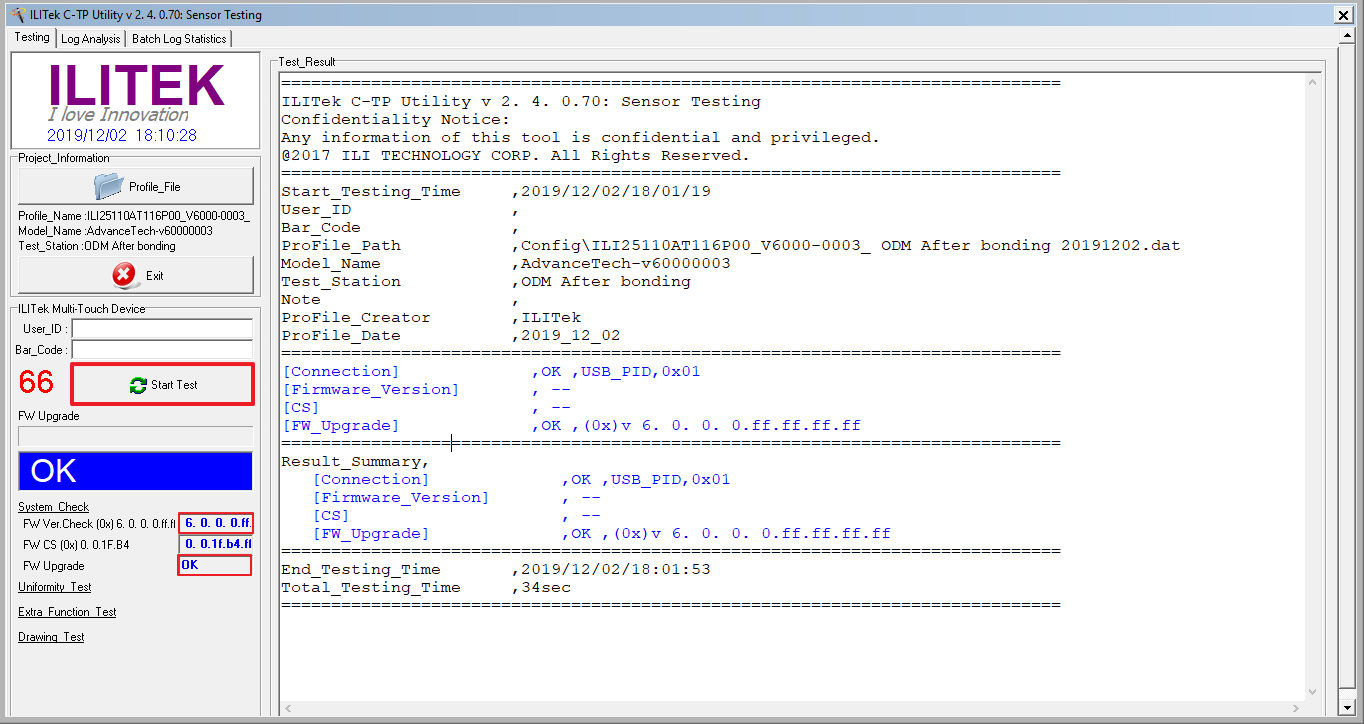 Service Center Info
Hot Line : 886-2-8792-6168
Hours : Monday through Friday 09:00 to 12:00
13:00 to 18:00 Taiwan Time (GMT+8)
E-mail :
Tech Support Form