D230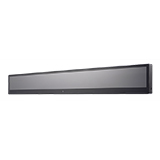 Smart Retail Shelf Signage with Face Recognition for Precision Marketing
For retailers who want to optimize shelf space to increase revenue with the innovative signage installation, the D230 is a perfect choice. The platform utilizes a 23.1'' ruggedized shelf display combined with facial recognition and to play optimal multimedia contents, providing customer insights, and allowing for content triggering on detected age and gender. It's available with standalone and server versions. For the server version, it helps you analyze data from viewers and make the precision marketing plans.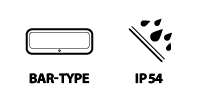 Exclusive Bar-type Design
With long structure bar-type design, the D230 is a 23.1-inch front IP-54 certified digital signage on shelf edge for smart retail solution. The unique space-saving design can be widely used in the shelf restricted space in supermarkets, shopping mall and franchised stores.

Integration of Face Recognition
Integration of face recognition, D230 is allowed to identify the gender and age* of viewers, triggering to display different contents.
* Age for standalone version identification includes young, adult, and elder. Age for server version identification consists of every decade.

Portrait and Landscape Display Flexibility
Well –designed digital content can get customer's attention and show more product information. The sleek and slim D230 can be mounted in portrait and landscape modes to fit into different scenarios.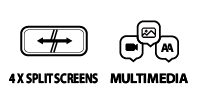 Split Screen for Vivid Multimedia
Working with the exclusive digital signage content software, the D230 can display with four split screens to simultaneously display multimedia contents, such as pictures, videos, and text marquee in several languages. For video, it provides one 4k and three FHD resolution playing.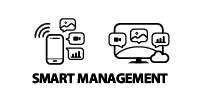 Smart Management
For a standalone version, it's easy to manage the display contents by the mobile app, such as uploading, editing, and scheduling flexibly. As for a server version, it even helps you analyze the viewers' data collected from the Web UI platform, and make the precision marketing plans.

Easy Concatenation
With advanced power supply design and optional accessory (PD230), it's able to connect five D230 devices in maximum to make wiring convenient and save the cost of installation.