DL20N/DL20N V2 SERIES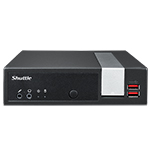 Best Budget Fanless Business PC. Powerful, Energy-Saving and Robust Connectivity
The Shuttle XPC slim DL20N/DL20N V2 are low-power consumption and affordable business and productivity computers. Within the fanless chassis with a body thickness of 43mm, they integrate high-performance CPUs and chipsets, peripheral expandability, and network connectivity, making them well-suited for use in education, offices, thin-clients, IoT edge computing, digital signage, etc.
Featuring the Intel® Jasper Lake processors with Intel UHD Graphics and supporting high-speed 2933 MHz DDR4 memory, the DL20N/DL20N V2 promises reliable performance for multitasking and 4K/UHD resolution. Additionally, they are equipped with rich I/O interfaces such as USB3.2 Gen2, USB 2.0, and COM ports, supporting triple display through the DisplayPort, HDMI, and VGA ports.
Moreover, the ability to support multiple networks is essential for IoT applications. The DL20N model features 1 GbE LAN, while the DL20N V2 model offers 2.5GbE LAN. They also include an M.2 module for IEEE 802.11ac WiFi expansion and provide 4G/LTE module options to meet diverse application needs.
Intel® Jasper Lake Platform Technology
Intel® Jasper Lake processors, a low-power consumption 10nm chips with new core/GPU architectures, with performance improvements of up to 35% over Gemini Lake chips and up to 30% increase in IPC (instructions per clock), plus supports dual-channel DDR4-2933 memory up to 16GB (8GBx2), to ensure smooth operations for the entire system but also 4K UHD high-details contents.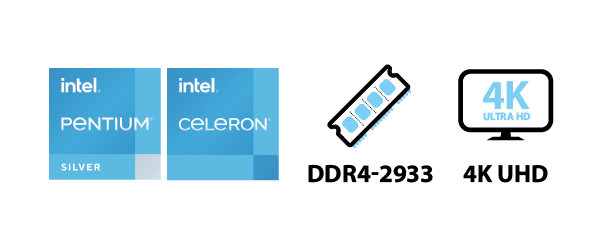 Triple-display productivity
The DL20N and DL20N V2 offer an HDMI, a DisplayPort, and VGA outputs, allowing for connection to three independent displays. HDMI and Display can support resolutions of up to 4096 x 2160 / 3840 x 2160 @ 60Hz.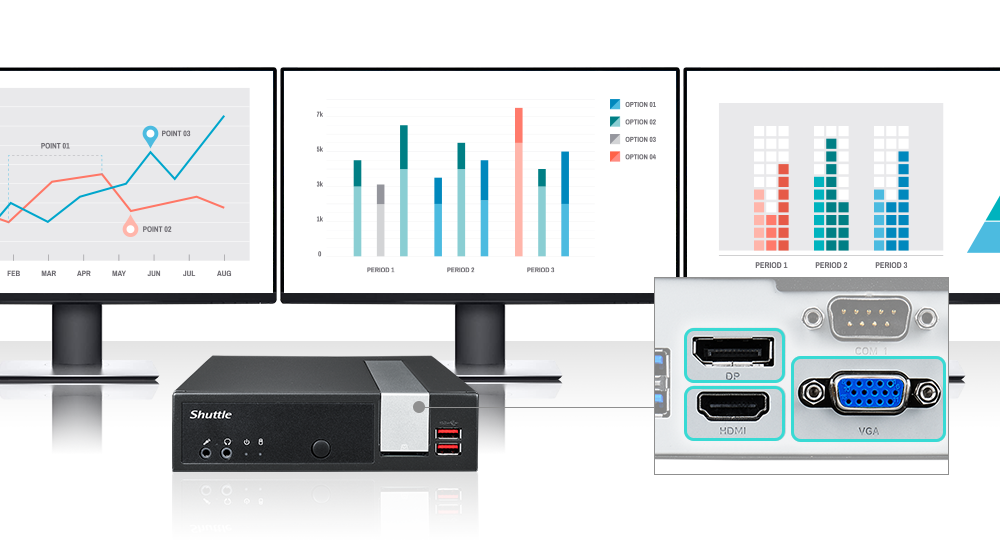 Great Internet Connection
The DL20N and DL20N V2 models have various network connectivity options. The DL20N features Intel Gigabit LAN, while the DL20N V2 is equipped with Intel 2.5G LAN. Both models have built-in M.2 slots that support the installation of optional accessory kits, allowing for the expansion of IEEE 802.11ac Wi-Fi (adapter Kit:WLN-M) and 4G/LTE (adapter kit: WWN03*) networks.
*Note: When using the WWN03, it will occupy 2.5" bay and not support the installation of 2.5" HDD/SSD. Only M.2 2280 SSD can be used.

Multiple I/O for Multi-Application Possibility
The DL20N and DL20N V2 provide extensive connectivity with multiple ports, including two native USB3.2 Gen2 and USB3.2 Gen1, enabling data access of up to 10Gbps and 5.0Gbps, respectively. Moreover, to enhance peripheral connections, they also feature two COM ports. One supports RS232, while the other supports RS232/RS422/RS485 and can be configured as a Ring Indicator (RI) or external power supply with a voltage level of either 5V or 12V.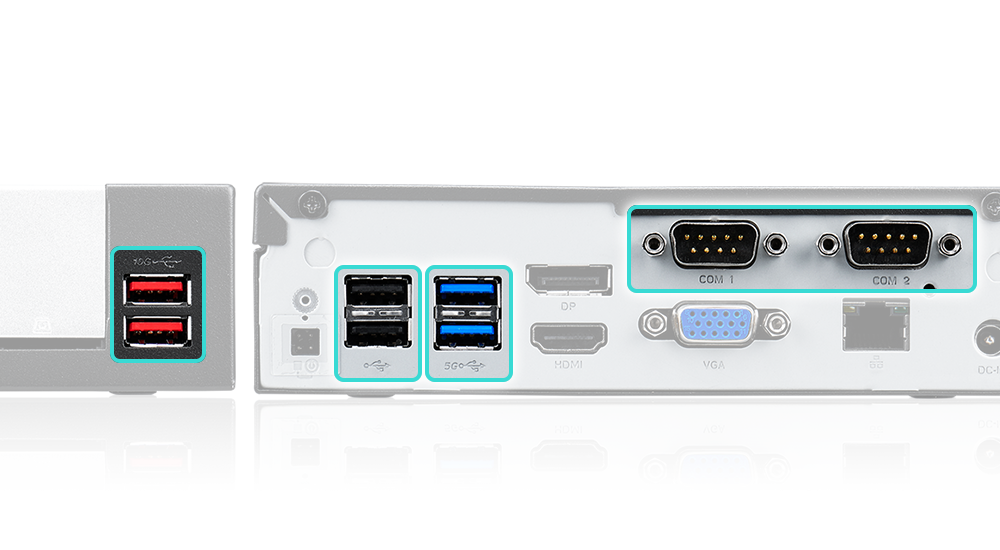 Fanless design
With a passive thermal cooling system, the fanless design reduces both the power consumption associated with a fan and the cost of on-site fan replacement. By using solid-state disks, it can create a noise-free operational platform.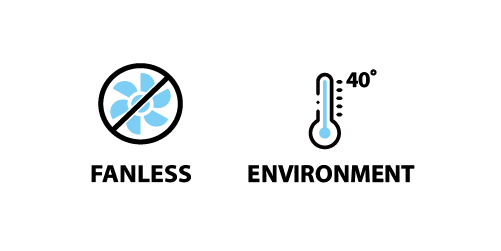 24/7 Nonstop Operation
Officially approved for 24/7 permanent operation. Thanks to Shuttle's low power consumption design and stability, ensuring highly reliable performance to meets the long-term demands of digital signage or other vertical applications.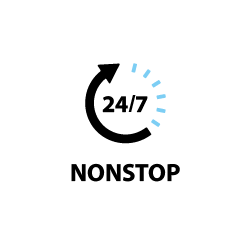 Operating System Support
- Windows 11 64bit
- Windows 10 64bit
- Linux