EN01 SERIES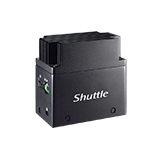 Intelligent Platform for Data-Intensive Edge Applications
With tiny size of only 92 mm by 90 mm, the EN01 is one of the smallest full-featured PCs on the market for intelligent edge applications. Based on a range of Intel's low-power Apollo Lake processor lineup, the EN01 is not only miniature but capable, durable, and AIoT-ready to serve as an intelligent platform for data-intensive applications. Areas of use include the industrial automation sector as well as the transportation and communications field.

Miniature Design
The EN01 measures only 92 x 54 x 90 mm. The hardware and housing of EN01 are designed from the ground-up to minimize size and maximize capabilities, durability, and performance.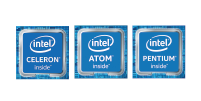 Full Processor Options
Powered by choice of Intel® Apollo Lake Atom™/ Pentium®/ Celeron® processors, the EN01 gives the option to deliver the best application performance at optimized cost.
*EN01 barebone is also available for Nvidia Jetson TX2

Tiny Size, Full Features
Despite its small body, the EN01 has rich IOs that allow seamless integration of applications, including 2x USB, 1x micro USB, HDMI, Giga LAN, and M.2 as well as Micro SD reader.

Versatile Networking
Networking is essential for AIoT. The EN01 features one Gigabit LAN port and one M.2 socket for a 4G/LTE module working in conjunction. An optional antenna kit (PLA01) also helps perform well in outdoor environments.

Wide Temperature Range
The EN01 features a rugged design that allows a wide range of temperatures from -20 to 60°C*, particularly suitable for industrial applications under harsh conditions.
*When equipped with Atom processor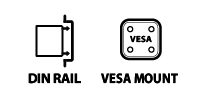 Mounting Ready
The EN01 includes both VESA and DIN rail mounting kit for flexible installation. It's small enough to be mounted in nearly any AIoT scenario – in a cabinet, in a vehicle, inside a vending machine, or just mounted behind a display or on the wall.

Silent, Fanless Design
With a passive thermal cooling design, the EN01 allows operation not only quiet but also low in energy use and virtually maintenance-free.

POE Support
The EN01 supports optional Power over Ethernet function (PSE01/ PD01), which eliminates the need for a power adapter and effectively reduces the configuration cost.

Video Capture Support
The EN01 supports optional video capture function (MCAP01), which provides real-time monitoring and capturing with resolution up to FHD 1080p, suitable for surveillance and security applications of UAV/drone systems.
H/W TPM, fTPM Support
The EN01 series supports the global standard for secure password processing, TPM, offering secure key generation, restrictions, remote authentication, and sealed storage capabilities to ensure the security of your data and devices.