SD30G5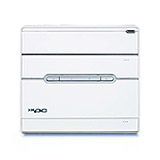 Legend Style, Excellent Performance
The G5 chassis is the legend of Shuttle XPC design. The SD30G5 is designed for Microsoft Windows Vista, it with Intel Core 2 Duo platform to carry the most profitable value to business users.

Including bargain integrated graphics and 7.1 channel audio, and a full back panel of the latest industry standard interfaces (PCI E, USB 2.0, FireWire 400 and Ethernet LAN) it is easy to see why the latest G5 chassis XPC is set to become the next best-seller.
Intel® LGA775 Processor Support
Intel® Core™2 Duo processor
Experience revolutionary performance, unbelievable system responsiveness, and energy-efficiency built in - up to 40% faster and over 40% more energy efficient.
Intel® Celeron® D processor
The Intel® Celeron® D Processor delivers a balanced level of proven technology and exceptional value for desktop PCs.
Intel® Pentium® 4 processor
Get advanced performance for today's productivity, digital imaging, music and entertainment applications. The Intel® Pentium® 4 Processor provides the performance, quality, and reliability demanded by consumer and business customers.
Intel® Pentium® D processor
Experience the powerful multitasking capabilities of an Intel® Pentium® D processor-based PC with revolutionary Intel dual-core technology.

Intel 945GC Chipset
Based on the Intel® 945GC Express Chipset, the XPC SD30G5 combined with an Intel® processor delivers innovative features and new benefits for both home and business.
The Intel 945GC Express Chipset delivers outstanding system performance through high-bandwidth interfaces such as dual-channel DDR2 memory, 1066 MHz system bus, PCI Express x16 graphics port and PCI Express x1 I/O ports, next-generation Serial ATA and Hi-Speed USB 2.0 connectivity.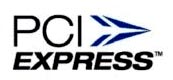 PCI Express interface
The PCI Express architecture enables increased bi-directional bandwidth to the graphics and I/O interfaces. With theoretical bandwidth up to 4 GB/s per direction, the PCI Express x16 graphics port can provide more than three and a half times the graphics bandwidth over previous high-performance discrete graphics solutions. Designed to support cutting-edge PCI Express graphics, the XPC SD30G5 has been tested compatible with the latest high-performance graphics cards.

Intel® Graphics Media Accelerator 950
The Intel 945GC Express Chipset also features an improved graphics core. Intel GMA 950 enhances the user experience with faster graphics, improved Microsoft DirectX 9.0 3D performance, and better video playback and quality. The increased performance enables smooth standard and high definition video playback. Built-in support of consumer electronic displays allows consumers to plug into native high-definition displays and output to either 720p or 1080i resolutions.
Realtek ALC888 HD Audio
The ALC888 series 7.1+2 Channel High Definition Audio codecs with UAA (Universal Audio Architecture), featuring five 24-bit stereo DACs and three 20-bit stereo ADCs, are designed for high performance multimedia PC systems. The ALC888 series incorporates proprietary converter technology to achieve over 100dB Signal-to-Noise ratio playback quality; easily meeting PC2001 requirements and also bringing PC sound quality closer to consumer electronic devices.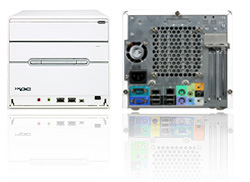 Advanced I/O
The XPC offers ample I/O connectivity, and then some. Features, such as the Clear CMOS button and Wireless LAN perforation, are Shuttle exclusives, and not seen in other small form factor computers.
The XPC's feature-rich back panel is perfectly complemented by an equally rich front panel. With USB 2.0, FireWire 400, earphones, and microphone built into this stylish front panel.