SS31T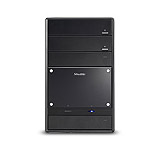 NanoBTX form factor
For businesses looking for a more traditional styled desktop but still want the benefits of a reduced size, the Shuttle SS31T is the solution. Based on the nanoBTX standard, Shuttle SS31T is designed to be a low cost, easy to maintain system ideal for large installations in corporate, educational and similar settings. The Shuttle SS31T includes onboard audio and graphics, and is ready to accept single and dual core processors.
Intel LGA 775 CPUs
The SS31T lets you choose the Intel brand CPU that best fits your needs and budget.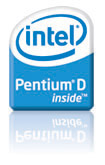 Pentium D
Delivers an extra powerful gear when you need it. Accomplish more while running multiple applications, such as editing video while downloading music.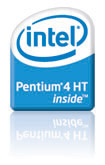 Pentium 4
Advanced performance and multitasking capabilities for today's digital home and digital office applications.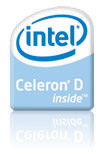 Celeron D
Delivers a balanced level of proven technology and exceptional value for desktop PCs.

SiS® 662 and 966L chipset
The SiS 662, supporting Pentium® D dual core and Pentium® 4 processors with FSB up to 800MHz, features a PCI Express x16 bridge, flexible single-channel DDR2-667 Memory controller, and the Mirage™ 1 graphics engine.

SiS Mirage 1 Graphics engine
For everyday office productivity or mainstream uses the SiS Mirage 1 Graphics engine integrated within the SS31T delivers high-quality visual performance at a low cost price point.
PCI Express x16
One of the first products to deliver PCI Express x16 graphics in the low-cost high-value range, the SiS 662 PCI Express x16 Bridge, compliant with PCI Express SPEC 1.0a, provides bandwidth up to 4.0GB/s. The flexible single-channel memory controller delivers bandwidth up to 5.4GB/s (DDR2-667)

5.1 Audio
The SS31T comes equipped with onboard 5.1 audio to deliver high quality sound at no extra cost. Ideal for the home or office, the SS31T allows you to enjoy movies, games and music in theater-like surround sound.