ST20G5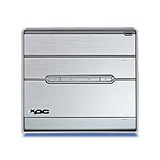 ST20G5
AMD ATHLON. 64 (939) PROCESSORSATi RADEON XPRESS 200 + ULi 1573 chipsetINTEGRATED DIRECTX.9 AND OPENGL. Play the latest games with sensational onboard graphicsSURROUNDVIEW. TRIPLE DISPLAY SUPPORTIntegrate with a PCI-E x16 graphics card for amazing four display operationSATA WITH RAID SUPPORTSATA with RAID delivers faster data storage and retrieval whilst maintaining data integrity SILENT X COOLING AND NOISE REDUCTION TECHNOLOGYICE heat-pipe module, Silent X 240W PSU, Active Airflow
AMD Athlon 64 Processors (Socket 939)
AMD introduced the next natural step in desktop processor development - the Athlon 64. This processor delivers greater bandwidth, processing power and on a whole, better performance than existing, legacy 32-bit chips. User's clamored to join the 64-bit revolution and channel partners had few issues moving boxes.
Now with the introduction of Socket 939 processors based on the same Athlon 64 architecture, user's can experience more raw power and even better memory performance.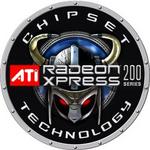 ATi RADEON XPRESS 200 chipset
ATi RADEON XPRESS 200 chipset
Introduces the next generation PCI Express® chipset with ATI Radeon™ graphics for the complete range of AMD Athlon™ 64, AMD Athlon™ 64 FX, and AMD Sempron™ processors. The ATI Radeon Xpress 200 brings both stunning 3D graphics and universal connectivity in a chipset design that provides exceptional value for the high performance. The new chipset can effortlessly scale from everyday multimedia applications to high-definition 3D gaming.