X27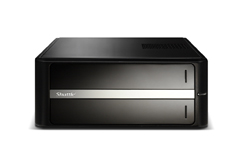 Stylish Simplicity
Shuttle slim PC X27 is a beautiful solution designed to fit your exquisite taste. It is light and stylish with the sleek piano black finish box exclusively crafted for the elegant side of you. Measuring a mere 3 liters in volume, around 1/10 the size of a traditional tower desktop, the Shuttle X27 is designed to save your space as well as save energy consumption. Make a fashion statement with the X27 mini PC, and it definitely achieves the perfect balance between your aesthetic sensibility and daily computing demands.

New technology that offers the lowest-power consumption
Shuttle X27 comes with an Intel Atom processor which offers high performance technology and low power capabilities. The X27 consumes only 24W when in idle mode and 36W in full load mode. As such, it is a smart way to adopt an energy-efficient PC to help you conserve power and save money at the same time.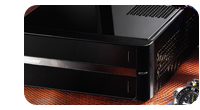 Mini and glossy outlook
The X27 has a gorgeous glossy outlook with a mere 3-liter volume. The unique black piano mirror finish reflects high-quality touch of Shuttle PC lineup. With the X27, you can optimize your work space while create a space-saving, yet stylish work environment conducive to productivity.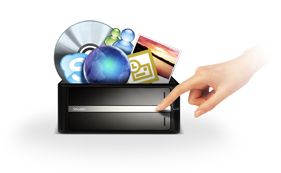 An easy access to modern technology
Creating an easy-to-use and relaxing computing environment is rather effortless than you imagine. Enjoy the full-featured X27 and brighten daily life by accessing to the internet, checking emails, approaching office applications, or simply enjoying multimedia entertainment.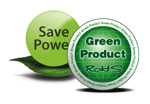 Eco-green living
No more worry about loud noise from CPU fan. The X27 is an extreme silent PC which produces only 23 db when in both idle and full load mode. The reduction in power consumption is also a major issue of eco trends. All components of X27 follow strict standards of RoHS and green guideline. You are certainly able to concern about consumer citizenship while stay your exquisite taste with this chic gadget.