SH61R5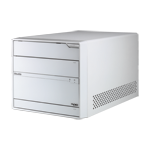 Small & White stylish design for Home entertainment & Office
Shuttle is happy to bring you the new white stylish XPC, SH61R5, equipped with the Intel®H61 Express Chipset, with the 2nd and 3rdgeneration the Intel® Core™ i3/i5/i7 processors, built-in high-quality output DVI-D and DVI-I and supports Mini-ITX motherboard design, with USB 3.0 high-speed transmission interface and Mini PCI-e interface supports WLAN module, not only enhance expandable capacity and compatibility but also more easily to upgrade. SH61R5 is use aluminum case design and consisted Integrated Cooling Engine 2(I.C.E 2) heat pipe technology to effectively dissipate heat and energy-saving. The shuttle SH61R5 allows users to have a quiet and comfortable life, and is ideal choice for home entertainment and office environment.

Intel® H61 Express Chipset
The Shuttle SH61R5 features Intel®H61 Express Chipset and 3rd generation Intel® Core™ processors significantly enhance computing performance. Intel®H61 supports DDR3 1333 MHz DIMM with maximum capacity up to 16GB. Whether home entertainment or office needs, Intel® H61 enables a balanced platform for everyday computing needs.

Mini-ITX Mainboard Support
Shuttle expands the capabilities of its chassis, adding support for Mini-ITX mainboards (17x17 cm or 6.7x6.7 inches). Shuttle chassis go beyond the Shuttle mainboard, so you can easily upgrade the mainboard to your desire without any modifications to the chassis.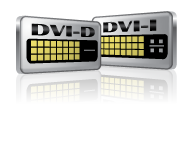 Support Dual View Technology
SH61R5 with DVI-D & DVI-I output, can offer dual screens independent display function, able to allow users to spread multiple windows over two monitors and viewing them simultaneously and provide users 1080p full HD Blu-ray technology that can get more work done and has increase in productivity.

High Speed USB3.0 Connectivity
The SH61R5 comes with two USB 3.0 ports located in the back I/O. With a new generation of Super Speed USB3.0, it provides the highest transfer rate and enhances data transfer efficiency. For external enclosures using USB 3.0, it would reduce backup times considerably, improving productivity and efficiency.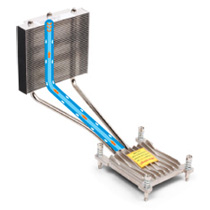 Integrated Cooling Engine Technology(I.C.E.)
Allowing XPC to remain under a stable, cool, concise and silent condition, the Shuttle ICE heat pipe Technology uses convection cooling to dissipate heat away from and around the CPU. With all the same basic concepts and designs, the ICE copper tubes coated in nickel enhances tube hardness and rust-proof protection are filled with distilled water, effectively channels heat away, providing high efficiency processor and chassis cooling.