SZ170R6 V2
High Performance Mini PC: Flexible For Multiple Applications
With Shuttle's "R6" chassis design, the SZ170R6 V2 packs a powerful Intel® Z170 chipset to support next gen LGA 1151 Skylake processors. This model can accommodate up to two 3.5" HDDs, one 5.25" ODD and full sized dual-slot graphics cards for demanding graphics and storage applications. With Core™ i3/i5/i7 processors built-in graphics, the SZ170R6 V2 is able to support 4K/Ultra HD video playback via HDMI or DisplayPort. It provides a robust I/O interface including one PCI-E x16, one PCI-E x4, and two M.2 slots and also supports Intel® RST technology. This new Mini PC has built-in Dual Intel® Gigabit LAN, SATA 6Gbps, as well as multiple USB 3.0 ports.

Support Intel® 6th Generation Core™ processor
Equipped with the new LGA 1151 socket, the SZ170R6V2 supports Intel® 6th generation (Skylake) Core™ i3/i5/i7, Pentium®, and Celeron® 95W processors. Built-in DirectX 12 compatible with the Intel® HD Graphics significantly increases CPU or GPU performance.

Equipped with Intel® 100 series Chipset
The SZ170R6V2 is equipped with Intel® Z170 chipset and supports dual-channel DDR4 2133 with the maximum memory capacity of up to 64GB (16GBx4). It also supports overclocking function and Gigabit LAN, SATA 6Gbps, as well as USB3.0 high-speed storage interfaces, providing superb data transfer speed.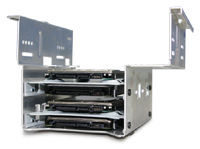 Flexible expansion of hard disk installation
Shuttle XPC series reserves space for installation of one 5.25" ODD and two 3.5" hard disks. With an optional PHD3 accessory users can install a maximum of four 2.5" hard drives or SSD.

Support Intel® Rapid Storage Technology
The SZ170R6V2 is equipped with Intel® latest Z170 chipset which supports for four SATA 6Gbps slots as well as Intel® Rapid Storage Technology. It provides RAID 0/1/5/10 disk array modes, allowing for faster and more secured data access rates.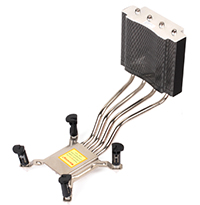 Integrated Cooling Engine 2 (ICE 2) Heat pipe technology
Shuttle XPC cube features stable, cool, and silent operation with Shuttle's ICE 2 heat pipe technology. It uses convection cooling to dissipate heat away from the CPU. The ICE2 copper tubes, coated in nickel for enhanced tube hardness and rust-proof protection, are filled with distilled water to effectively channel heat and provide highly efficient processor and chassis cooling. The SZ170R6V2 specially is configured four heat pipes of the cooling modules to provide excellent cooling capability than before (three pipes).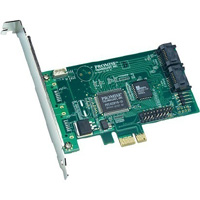 Support PCI-E expansion cards
The SZ170R6V2 provides one PCI-E x16 and one PCI-E x4 slots to meet various needs of users. Select the card you want to use, such as multi-display graphic cards, monitor cards, RAID cards, and professional sound cards for video wall, file server, network video recorder, and more applications.

Support 4K Ultra HD
The SZ170R6V2 provides DisplayPort and HDMI video outputs to support 4K Ultra HD (3840x2160). With four times the resolution of Full HD, viewers can enjoy super detailed and crystal clear imaging of 4K.

Three independent displays
Support three independent screens and dual-screen displays via (2) DisplayPort and (1) HDMI interfaces. Use an adaptor to convert HDMI into DVI or DisplayPort to HDMI or DVI interface for diversified signal selection.

Two M.2 expansion slots
The SZ170R6V2 is built-in one M.2 2280 with type M and one M.2 2230 type A/E slots to install M.2 SSD and a WiFi card, or other compatible device, providing a strong expansion capability.

Support Dual Intel® Gigabit LAN
With Intel® i219-LM and i211 chip, SZ170R6V2 has a built-in Intel® 10/100/1000 Mbps Dual LAN interfaces and supports Wake ON LAN and Teaming function to provide high-speed data transfer capability. It also offers a better compatibility for business network environment.
Support Wake ON LAN
Use BIOS to set up the Wake ON LAN function so that users can power-on from sleep mode, rest mode, or when powered off via the internet.

Support Power-on by RTC
Save energy costs as well as the cost of on-site service with Power-On by RTC function. Set automatic 'Power On' and 'Power Off' times by RTC via BIOS. Power on by RTC can also be turned on and off with the Windows task scheduler.

The Watchdog– Protecting System Security
Watchdog Timer provides excellent security protection for systems that need to operate continuously for a long period of time. Use Shuttle's Watch Dog utility to maintain normal operation and stability of the system at all times.

Mini-ITX Mainboard Support
Shuttle expands the capabilities of its chassis, adding support for Mini-ITX mainboards (17x17 cm or 6.7x6.7 inches). Shuttle chassis goes beyond the Shuttle mainboard so you can easily upgrade to the mainboard of your desire without any modifications to the chassis.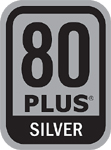 80Plus Silver Certified 500W Power Supply
Shuttle's SZ170R6V2 is equipped with an 80 Plus Sliver 500W power supply for guaranteed energy efficiency and energy saving. Shuttle's 500W power supply cuts down on unnecessary power consumption for a higher level of energy saving.
Multiple Operating System Support
-Windows 7
-Windows 8.1
-Windows 10
-Linux