SW580R8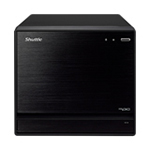 Leap to Next Level Productivity. Solid and Feature-Rich for Every Professional
The Shuttle latest XPC SW580R8 supports Intel® Xeon® W series processors and up to 128GB of DDR4-3200 ECC memory to provide professionals with high-performance computing so as to maintain its stability and effectively reduce the numbers of the errors rate. Despite SW580R8 being only one-third of a traditional tower, there is enough room to accommodate up to 8 x 2.5-inch SSD, PCI-E 4.0 x16 expansion slot, dual 2.5GbE, and dual 1GbE, plus 12 USB interfaces (including 4 x USB 3.2 Gen2 and one Type-C). Its flexible expandability allows diverse applications. Thanks to an exclusive I.C.E 2 cooling technology, SW580R8 runs highly reliable and meets the long-run demands of computing work. The model equips with an 80 Plus Gold 500W power supply for guaranteed energy efficiency and energy saving. Overall, SW580R8 is suitable for professionals and enterprises to apply it as a high workloads workstation, business server, and more.
Intel® Xeon® W-1000 Processors
SW580R8 is equipped with the Intel® W580 workstation chipset that supports Intel® Xeon® W-1000 series processor with up to 10 cores and 20 threads, delivering reliable performance, guaranteed compatibility and enhanced security. With Intel® UHD Graphics integrated, SW580R8 can run 4K UHD resolution content.
*Xeon® W-1300 series processor integrated with Intel® UHD Graphics P750
Xeon® W-1200 series processor integrated with Intel® UHD Graphics P630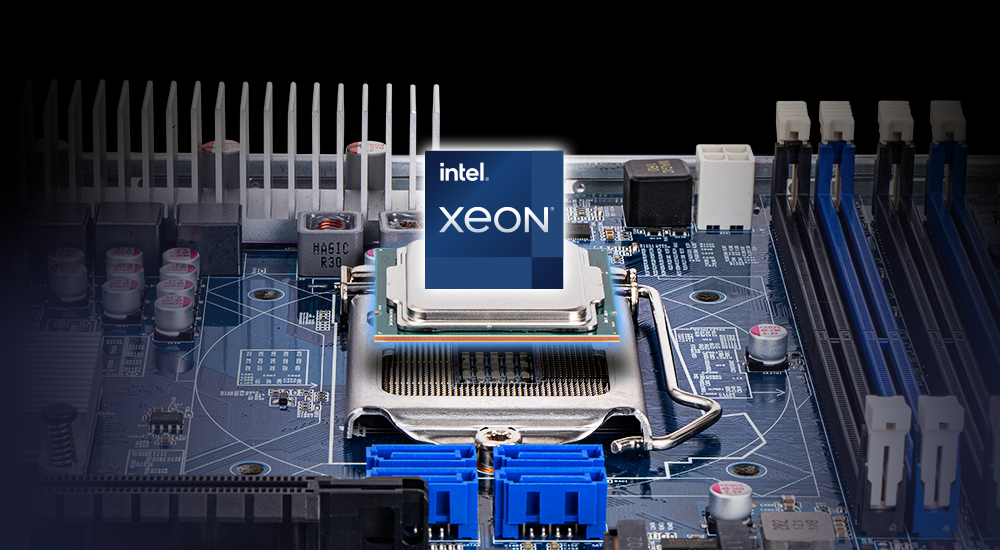 Supports ECC RAM (For Xeon® Processors)
SW580R8 supports with error-correcting code ECC RAM*, help safeguard user's important data by automatically finding and fixing soft memory errors that occur more often with faster CPU and memory speeds. Supports DDR4-3200 memory* with the max capacity of up to 128GB (32GBx4) in dual-channel mode
*ECC RAM for Intel® Xeon® series processors only
* The memory capacity depends on CPU differences.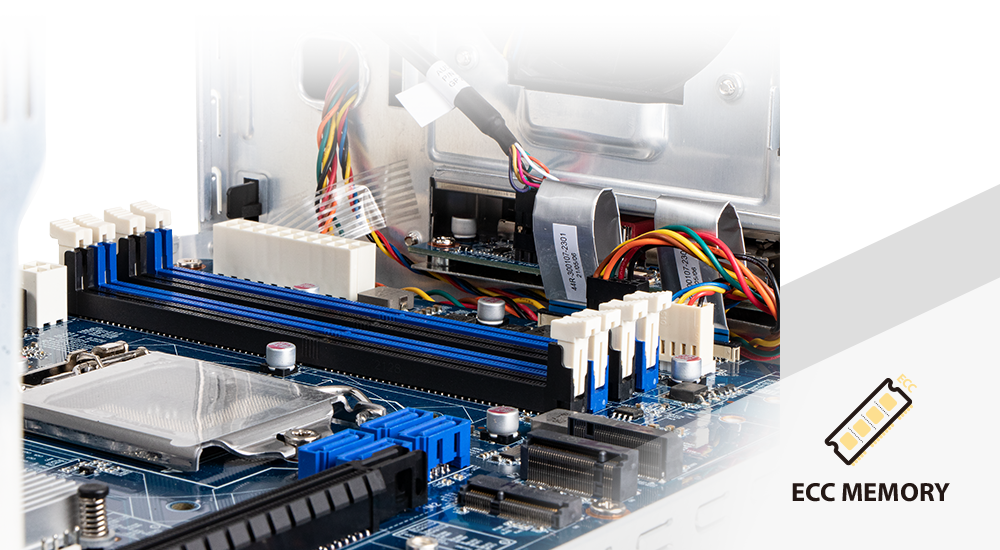 Equipped with Quad LAN design
SW580R8 adopts a couple of Intel® 1GbE LAN and RealTek 2.5GbE LAN as a speed-up and backup solution for workstation-related applications to strengthen the security and efficiency of big data transfer.
Additionally, SW580R8 is equipped with M.2 2230 E key that provides WLAN module and Bluetooth function to build a wireless environment.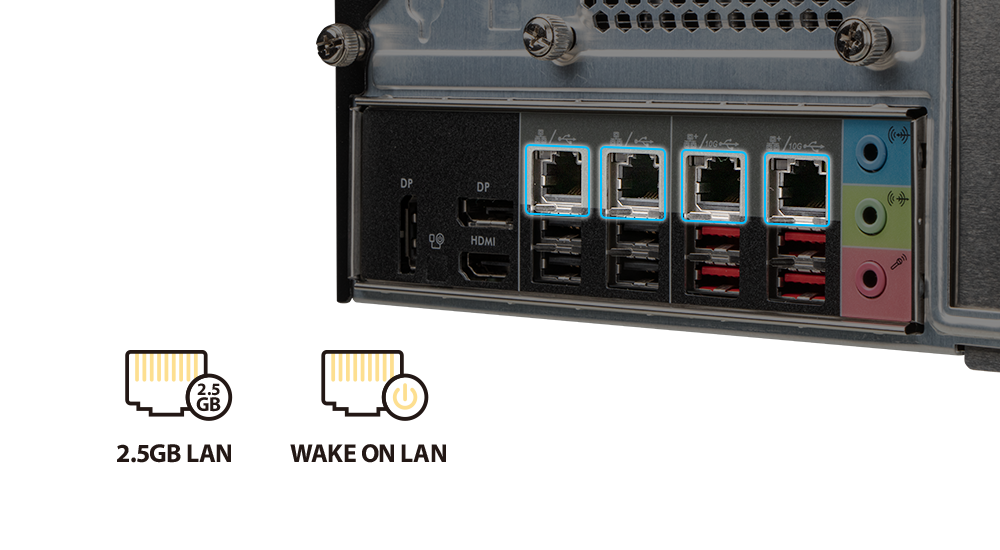 Support for Intel vPro™ Platform
Intel vPro™ is a key feature for business-class performance, security features, manageability, and platform stability. This delivers compatibility that reduces the burden on your IT team and ceaseless threats from security attacks.

Incredible Storage Capacity
SW580R8 is available with four SATA 3.5 inch HDD or SSD, and it allows to expand up to eight 2.5 inch HDD or SSD*. With built-in M.2 PCIe 4.0 x4/SATA 2280, the model offers considerably faster storage performance. Thanks to Intel® RST, SW570R8 is optimized for high performance, responsiveness, and reliability. It is ideal for applications such as NAS, file server, and media workstation which demand a responsive, safe, and reliable storage solution.
*Have to install and configure RAID drives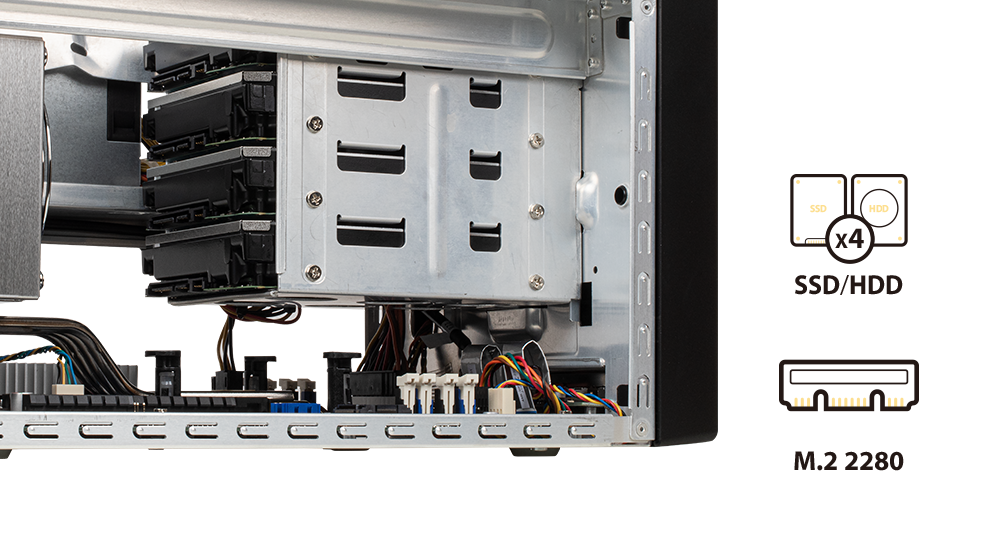 Speedy Transmission interface with USB 3.2 Gen2
SW580R8 is equipped with four native USB 3.2 Gen 2, four USB 3.2 Gen 1 (includes one Type-C), and four USB 2.0. The latest USB version of USB 3.2 Gen 2 is 20 times faster than legacy USB 2.0, which will bring users a smooth experience when they use it for data transmission.

Superb PCI-E Scalability
The SW580R8 provides one PCI-E4.0 x16 slot and one PCI-E3.0 x4 slot for multiple expansion cards support. Select the card you want to use, such as multi-display graphic cards, monitor cards, RAID cards, professional sound cards for video wall, file server, network video recorder, and more applications.
*Supports up to 280mm(L) x 120mm(H) x 40mm(D)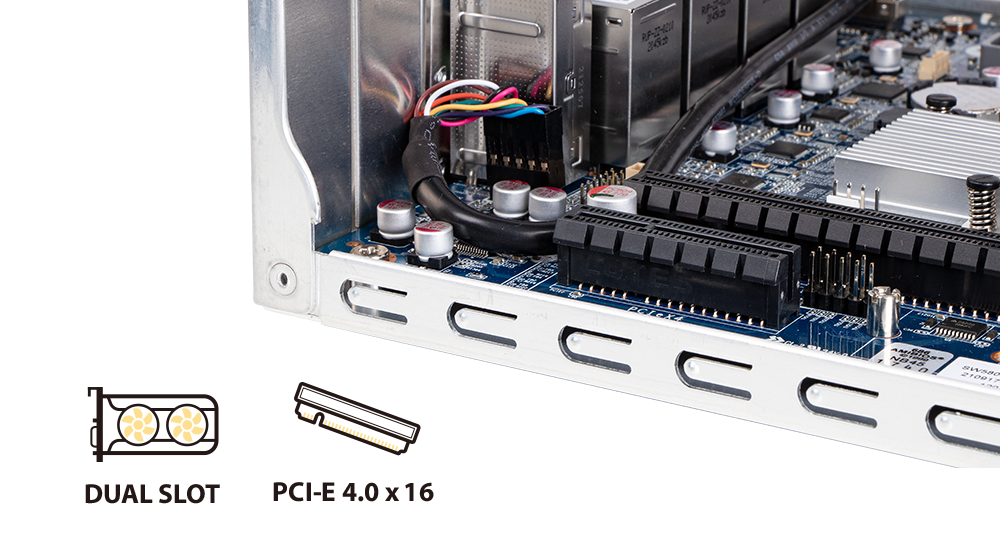 Triple Display Productivity
The SW580R8 features an HDMI 2.0b, which supports 4k 50/60hz, 18Gbps bandwidth and HDR-ready, and dual DisplayPort 1.4 ports that overall drive up to three independent displays, delivering incredible clarity for maximum productivity.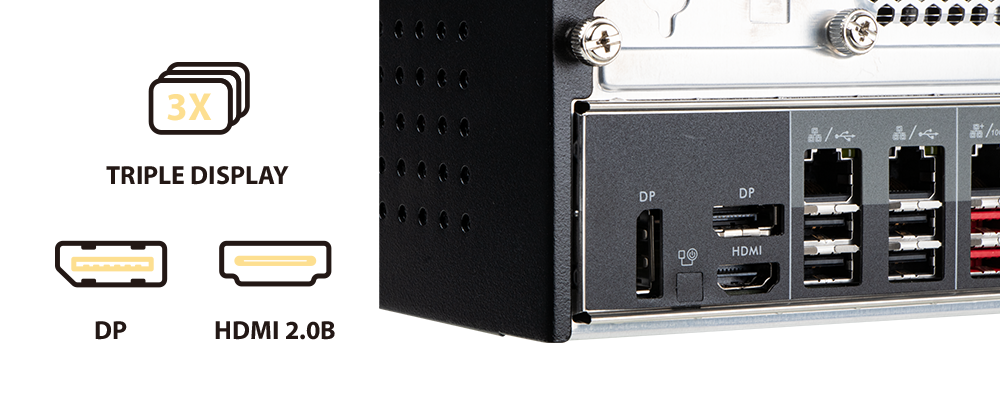 Integrated Cooling Engine
Shuttle's industry-leading I.C.E. heat pipe technology delivers efficient cooling and is exceptionally quiet to ensure proper airflow inside such a small case.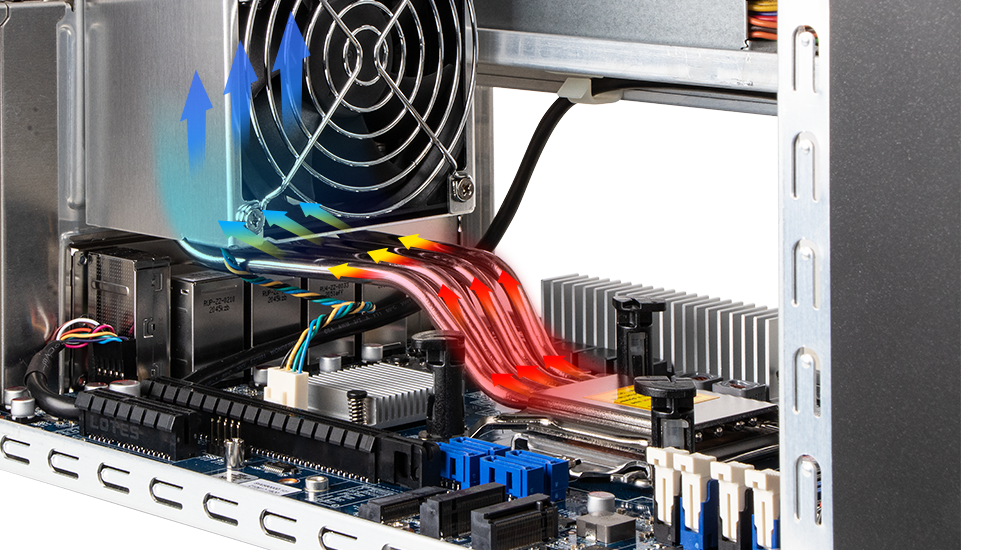 80 PLUS Gold Certified
The SW580R8 is equipped with an 80 PLUS Gold 500W power supply for guaranteed energy efficiency and energy saving. At high efficiencies, there is less power wastage which translates to operational benefits.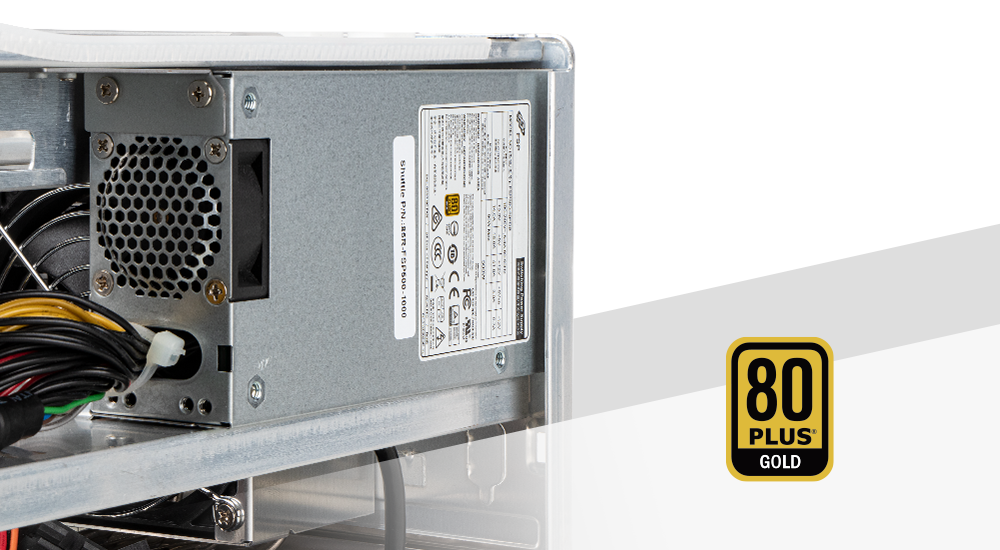 Operating System Support
- Windows 11 64bit
- Windows 10 64bit
- Linux