SG33G5M DELUXE
How should I set the jumper(J4) when there is a PCI-E interface card insert?
2007/09/17
Notice: After enable PCI-E, the HDMI will be ineffective.
When use PCI-E interface card on SG33G5, you will need to set the jumper(J4) to position 1-2.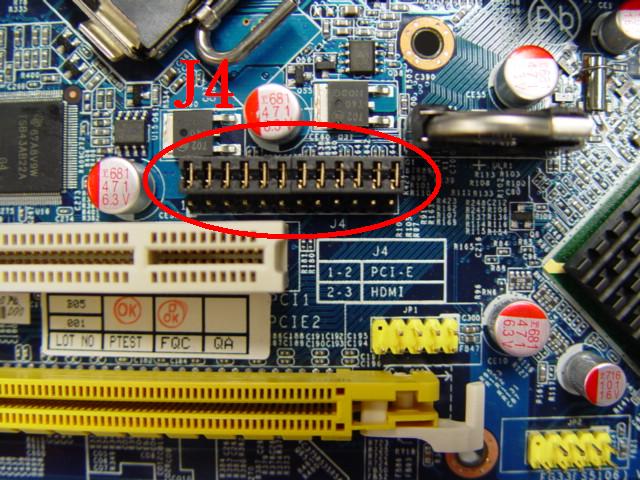 Adjust J4(2~3) jumper to switch HDMI.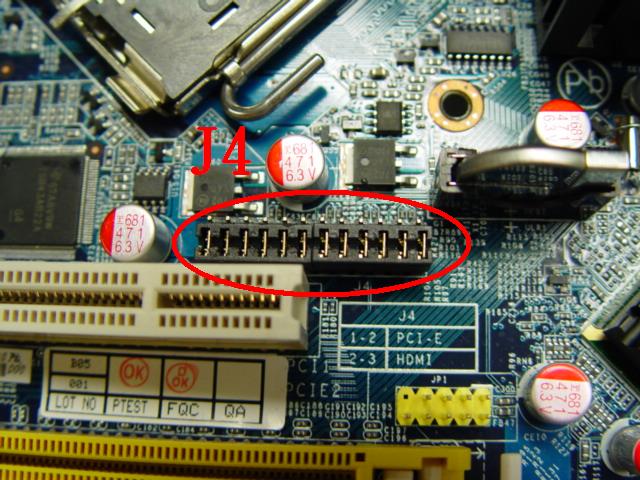 Adjust J4(1~2) jumper to switch PCI-E.
Service Center Info
Hot Line : 886-2-8792-6168
Hours : Monday through Friday 09:00 to 12:00
13:00 to 18:00 Taiwan Time (GMT+8)
E-mail :
Tech Support Form