SG41J1
Q. What types of graphic cards are compatible with the different of power supplies of SG41J1 series is used?
2010/07/14
Shuttle PC41J 250W power supply is originally preinstalled in SG41J1 series. Since a higher level of power consumption will be achieved by using current high-end graphic cards, Shuttle is going to supply 2 new accessories for upgradeable power supplies as PC61J 300W and PC63J 500W which both have been certificated by 80 Plus.
Herewith a list is to give users a clear direction of what types of high-end graphic cards are supported by using Shuttle upgradable power supplies of SG41J1 series.
Please refer to below configuration and support list. If you look for the Shuttle upgradable power supplies, please contact the local distributor or branch for your requirement.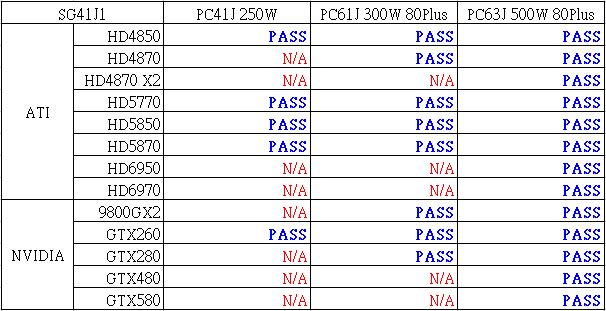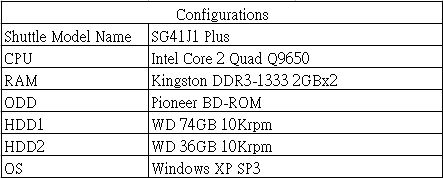 Service Center Info
Hot Line : 886-2-8792-6168
Hours : Monday through Friday 09:00 to 12:00
13:00 to 18:00 Taiwan Time (GMT+8)
E-mail :
Tech Support Form