SH55J2
Q. Why my SH55J2 has no display by onboard graphics?
2010/07/29
Because of the SH55J2's onboard graphica card is built-in by the CPU, and some CPUs have graphics built-in, some haven't in the LGA1156 generation.
So, please make sure which kind CPU you need before buying the CPU.
Below is a table to separate which series has graphics or not.
If you want to know more detail about the Intel CPU spec. please visit the below link:
http://ark.intel.com/Default.aspx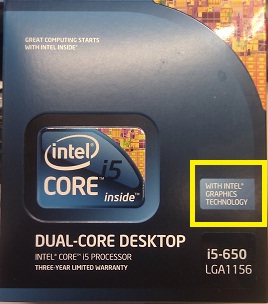 Service Center Info
Hot Line : 886-2-8792-6168
Hours : Monday through Friday 09:00 to 12:00
13:00 to 18:00 Taiwan Time (GMT+8)
E-mail :
Tech Support Form