SD36G5
How to enable Viiv in SD36G5?
2007/03/27
The Viiv Technology requirements list as following:
Process: Pentium D processor
Chipset: Intel 945G + ICH7DH
LAN Chip: Intel PRO Client LAN
Audio require: High Definition Audio
Hard drive: SATA interface and support NCQ function
Operating system: Microsoft Windows XP Media Center Edition Rollup 2.
If you have install external PCI-E graphic card, please install with MCE version of video driver
First of all, please update the BIOS version to the latest version and Load Optimized Default after BIOS updated.
Go into BIOS →Integrated Peripherals→OnChip IDE Device change SATA Mode to AHCI.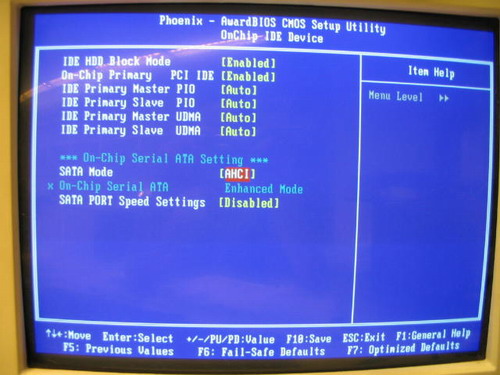 Enable Quick Resume Technology from Power Management Setup.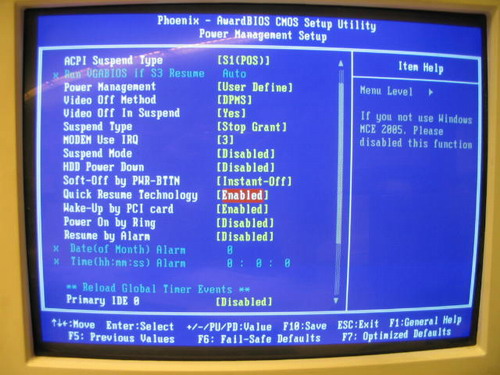 Before you have start to install MCE, you will need to papre a floppy drive and the 32bit ICH7R RAID disk that come with accessory box. If you do not have this floppy diskette, you may also download it from our website or driver CD. D:\Intel\F6 install\F6flpy32.exe and answer all prompts presented (Assumes your CD ROM Drives label is D.)
Begin Windows MCE installation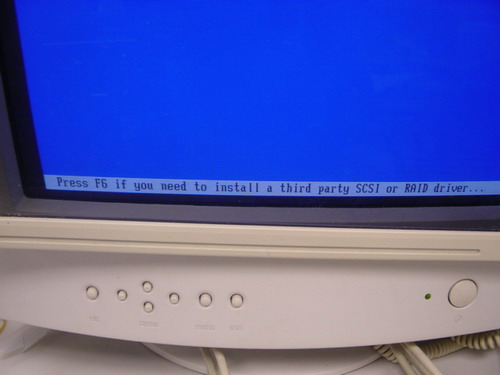 Press F6 function key when the RAID setup message screen come up.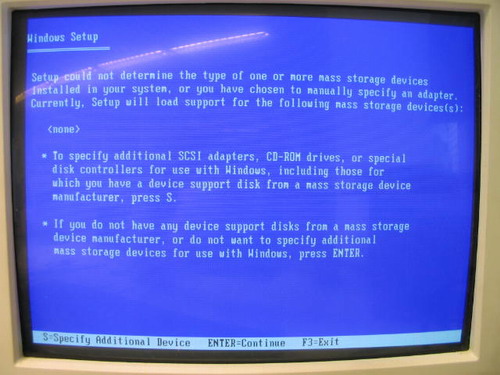 Press S key to select AHCI driver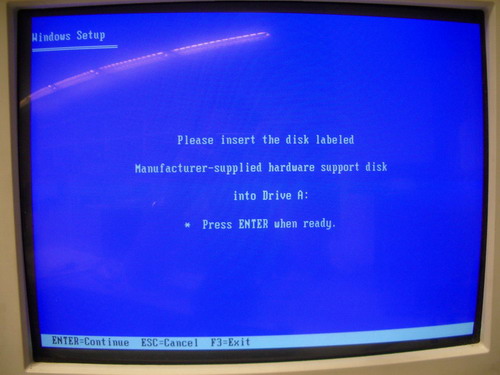 Insert the floppy disk you just made into the floppy drive.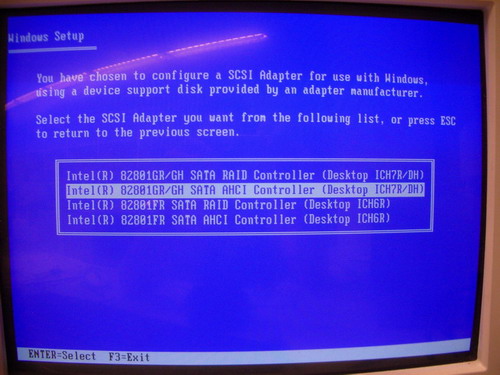 Select the driver for chipset type "82801GR/GH SATA AHCI Controller (Desktop ICH7R/DH)"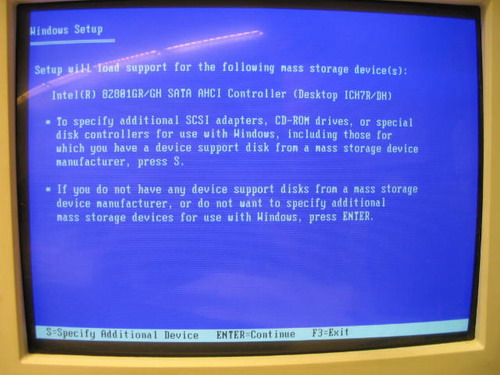 After the driver has been selected, press Enter to continue installing Windows MCE.
Installing All the drivers from CD driver include Quick Resume driver under Windows MCE.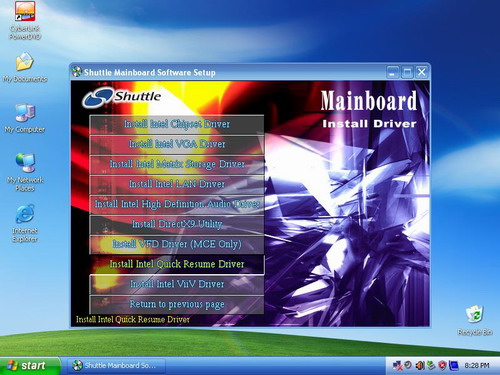 pic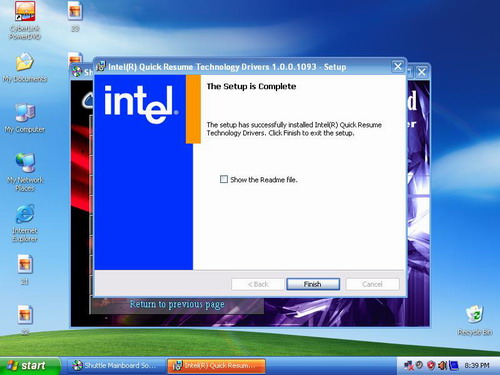 Installing Viiv driver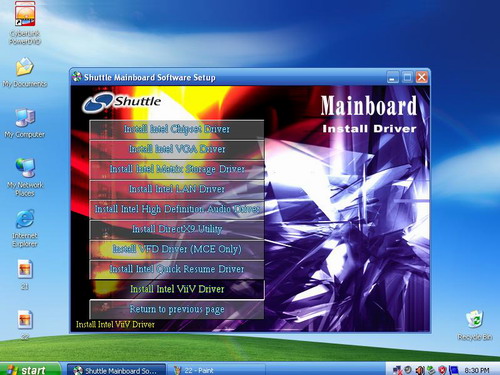 pic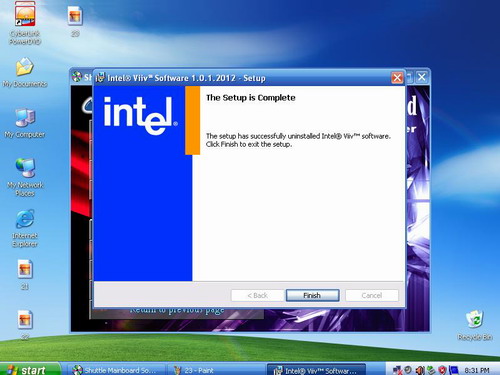 After all the drivers installed, please restart the system.
Service Center Info
Hot Line : 886-2-8792-6168
Hours : Monday through Friday 09:00 to 12:00
13:00 to 18:00 Taiwan Time (GMT+8)
E-mail :
Tech Support Form