Common FAQ
How to install REALTEK HD Audio Driver correctly and avoid the exclamation mark in Device Manager under Windows XP SP2 or earlier version?
2011/06/15
For SN27P2, SD37P2 series, SD39P2, SD30 series, SD32 series, SD36G5 series, SG31G2, SG33 series, SP35P2 PRO, SX38P2 PRO, SN68 series.
1.Go to 「Install Motherboard Drivers」, and press 「Install Realtek Audio Driver」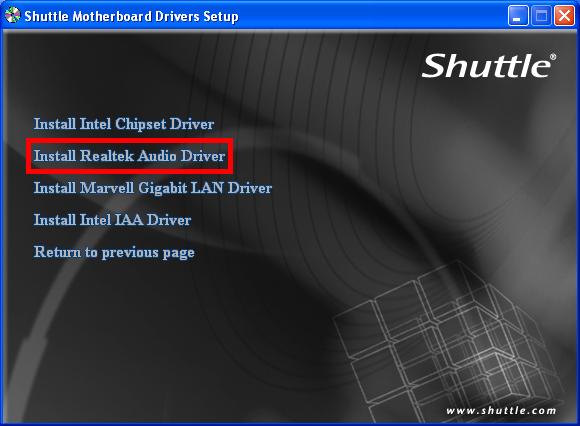 2.Press "Next", when you see 【Welcome to the InstallShield Wizard Realtek High Definition Audio Driver】.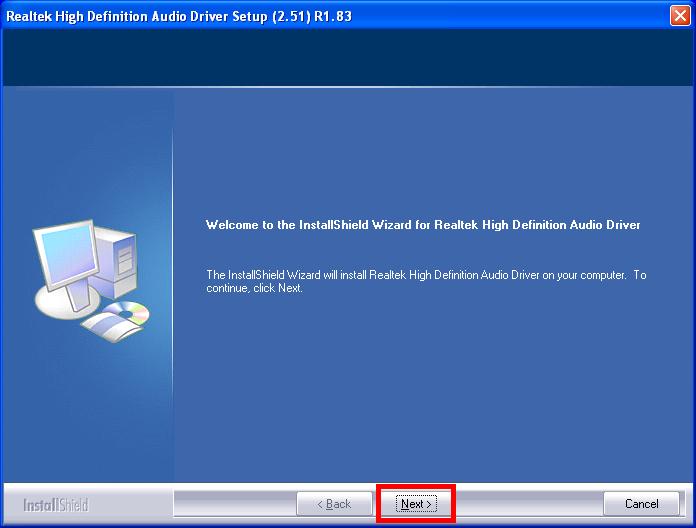 3.Then press "Cancel", when you see 【Welcome to the Found New Hardware Wizard】.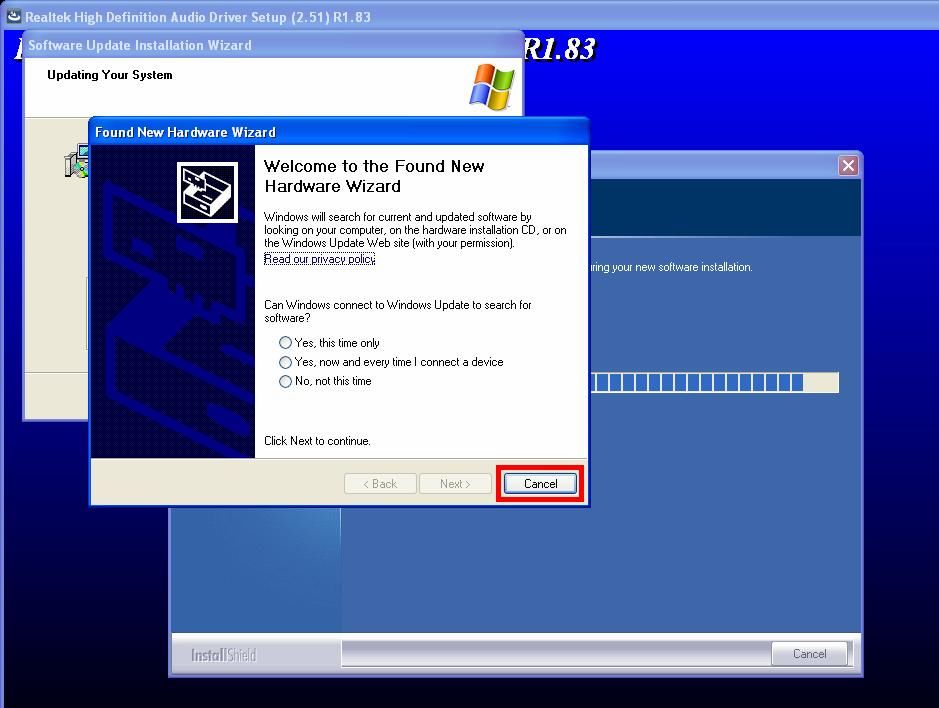 4.At last just restart you system that will install complete the Realtek Audio Driver.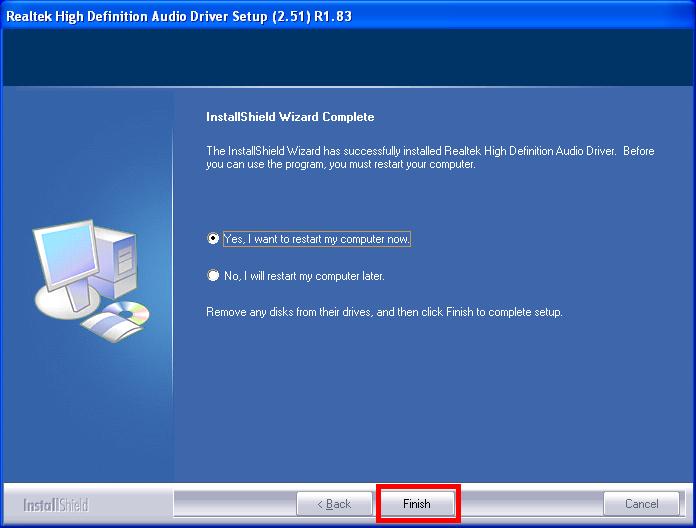 Service Center Info
Hot Line : 886-2-8792-6168
Hours : Monday through Friday 09:00 to 12:00
13:00 to 18:00 Taiwan Time (GMT+8)
E-mail :
Tech Support Form