Common FAQ
How to flash BIOS in Windows mode?
2013/01/09
First please download BIOS from our download page, then step by step follow the below instructions.
1. Please double check all the drivers are installed.
2. Please use zip application to extract BIOS file.
3. Right-click on the BIOS file and select "Run as administrator" option to start flash tool.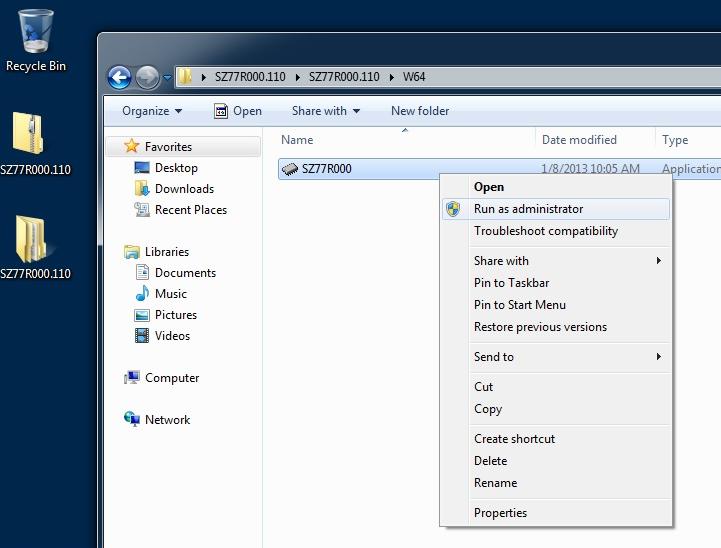 4. Please press any key to continue when the below page pops out.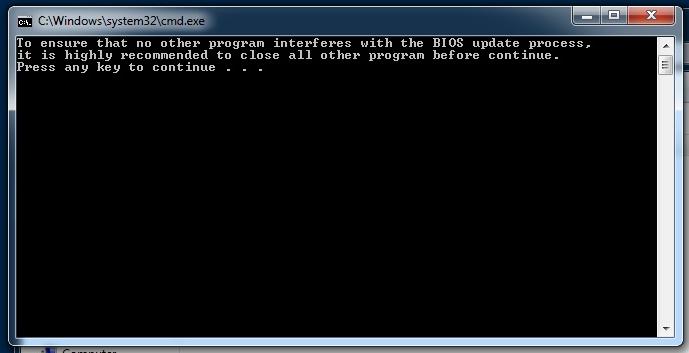 5. Wait for the update to complete and don't close the window.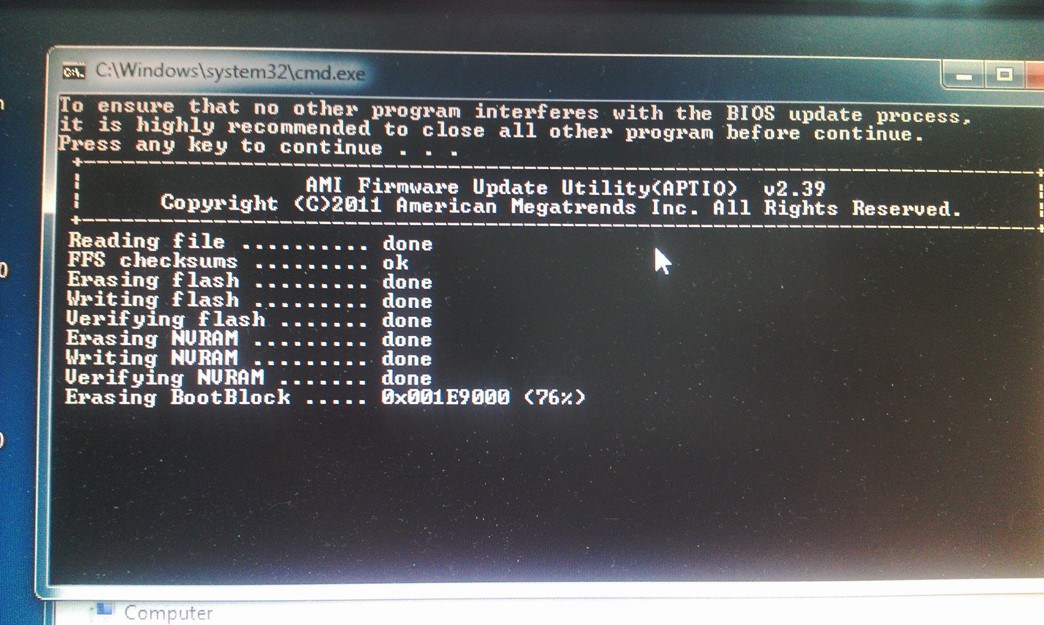 6. After flash completed the computer will automatically reboot, please press keyboard "F1" button to continue and press "Del" button to enter BIOS setup menu.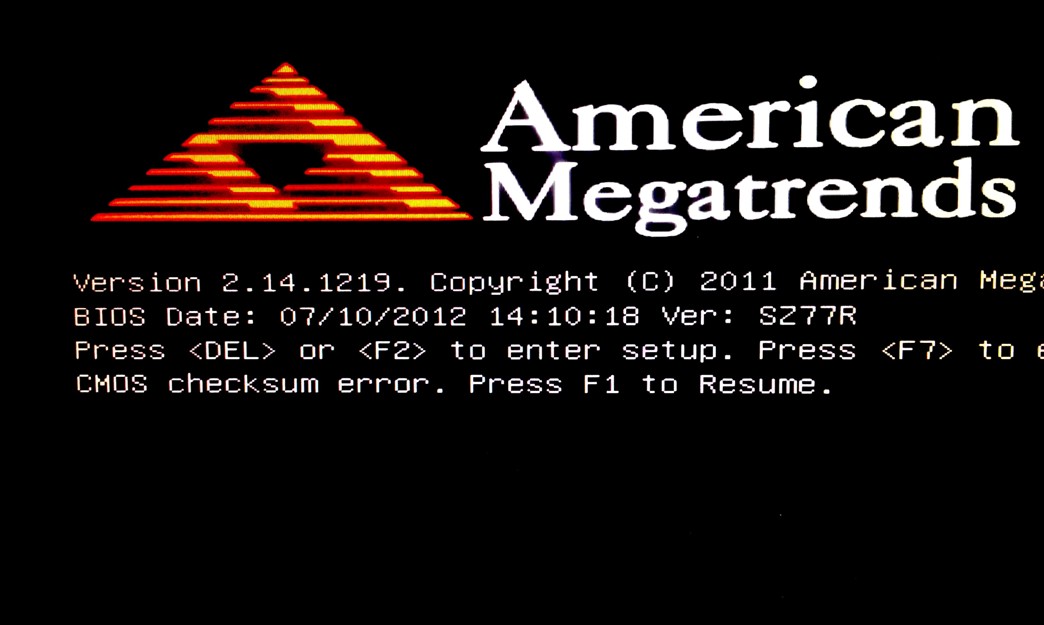 7. Please press keyboard right arrow button to switch function to the "Save & Exit" page and select "Load Defaults Settings" option, then select "Yes" to load optimized defaults.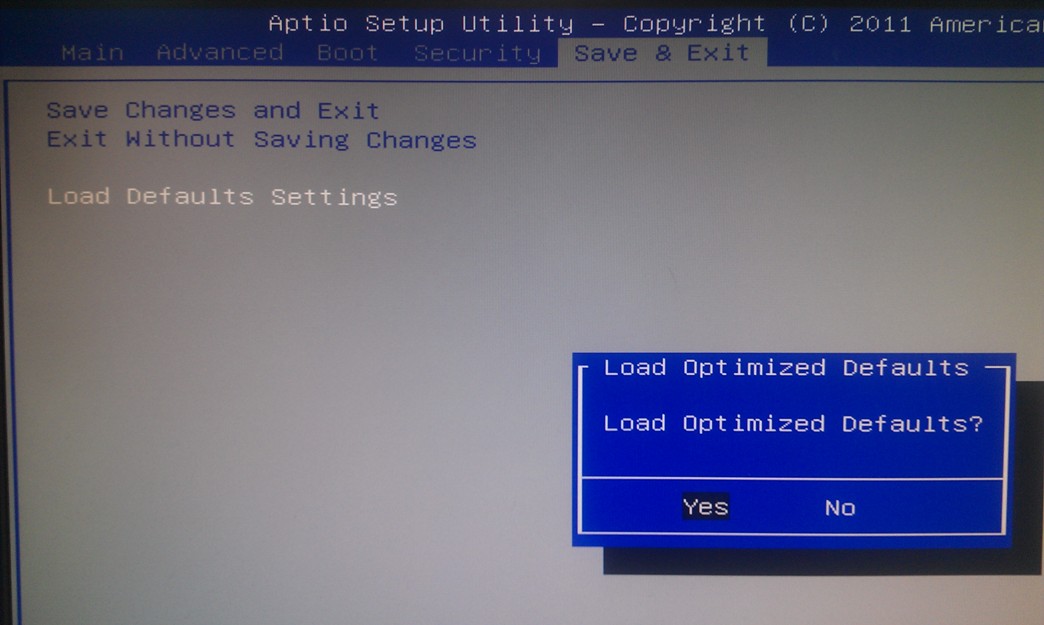 8. Please select "Save Changes and Exit" option, and then select "Yes" to save configuration.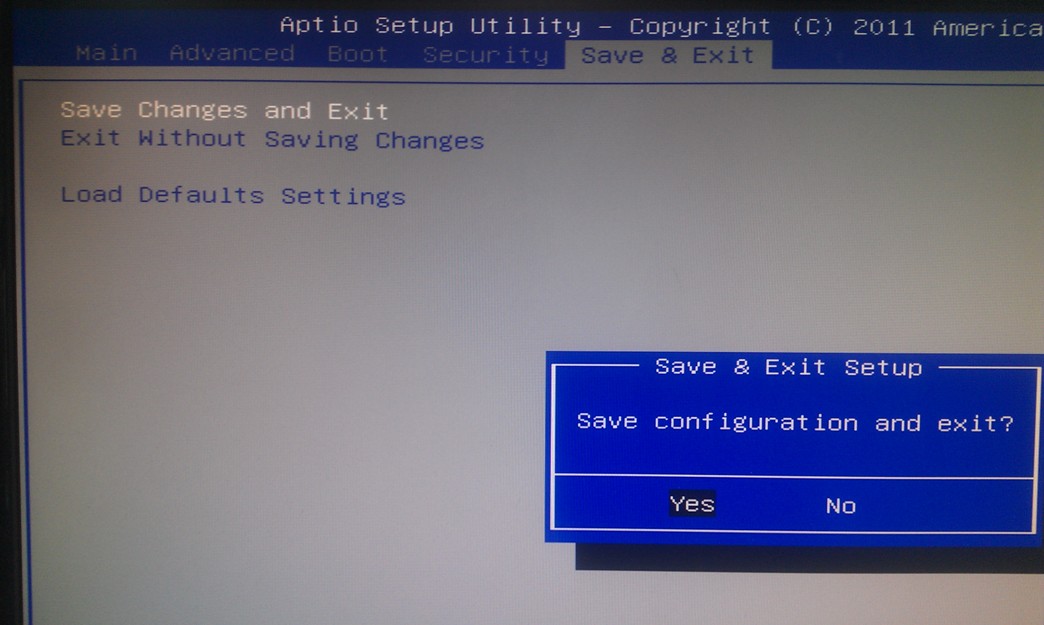 9. After exiting Bios, the unit will restart.

10. Finish.
Service Center Info
Hot Line : 886-2-8792-6168
Hours : Monday through Friday 09:00 to 12:00
13:00 to 18:00 Taiwan Time (GMT+8)
E-mail :
Tech Support Form