Common FAQ
Which products still support Windows 7?
2017/07/17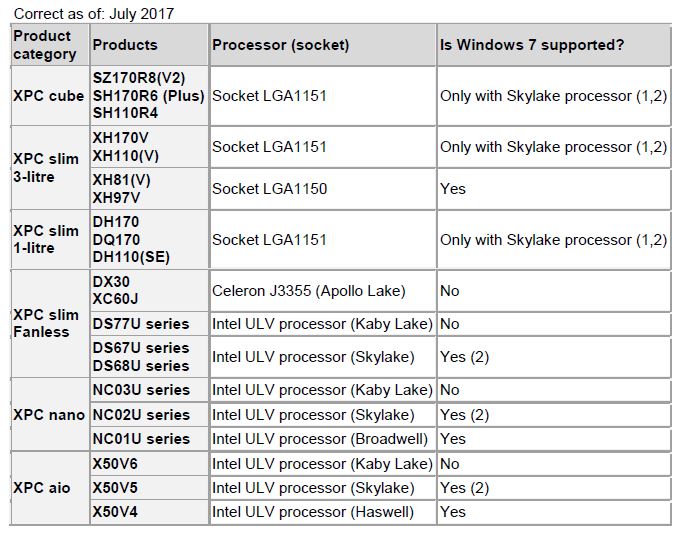 (1) Products with the LGA1151 socket support Skylake processors (6000 series) and Kaby Lake
processors (7000 series). However, for Windows 7 graphics and chipset drivers are only available for
Skylake processors.
(3) With DH110 and XH110(V) the installation of Windows 7 with Skylake processors also works with the original installation DVD, if the following connectors are used during the installation process:
The PS/2 connector for the keyboard or mouse and the SATA connector for the DVD drive (or external SATA connector for DH110).
Kaby Lake processors cannot be combined with Windows 7
The current Intel driver for Kaby Lake processors only supports Windows 10
Service Center Info
Hot Line : 886-2-8792-6168
Hours : Monday through Friday 09:00 to 12:00
13:00 to 18:00 Taiwan Time (GMT+8)
E-mail :
Tech Support Form