XH81V/XH81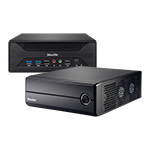 Interactivity through connectivity
Shuttle's XH81 and XH81V are compact 3L media players that feature robust performance and can be customized to drive highly interactive kiosk, vending machine, and POS applications. The series supports 4th generation Intel® Haswell and Haswell Refresh 65W processors and delivers 4K video content. In addition to a full I/O interface, the series can be configured with either a slim ODD or up to 5 COM ports to connect with peripheral devices.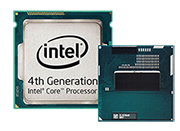 Support Intel® 4th generation Core™ processors
Featuring increased processing and graphics performance with support for Intel Haswell/Haswell Refresh 65W processors that integrate Intel® HD Graphics series core and DirectX 11.1.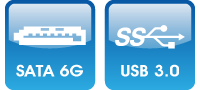 Equipped with an Intel® 8 series Chipset
With integrated Intel® H81 Express Chipset, the series supports dual channel DDR3 1600 with up to 16GB memory (8GBx2). The devices support Gigabit LAN, SATA 6Gbps, and USB3.0 interface for superb data transfer speed.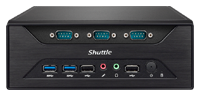 XH81 can support up to 5 COM ports
The XH81 and XH81V are both equipped with two COM ports at the rear (1 x RS232, 1 x RS232/422/485 compatible) which support (0V/5V/12V). In addition, the XH81 offers an optional 3 COM ports at the front panel to increase COM-port connectivity for customized projects.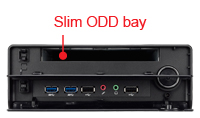 Supports an Optical Disk Drive (ODD)
The XH81 and XH81V are equipped with an ODD bay, allowing users to install either a slim CD-ROM/DVD or Blue-ray drive.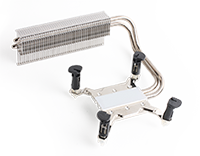 Heat pipe cooling technology
The XH81 and XH81V feature Shuttle's exclusive heat pipe cooling module with smart fan design. The precise vent design allows for constant air circulation between the inside and outside of the machine, resulting in high stability and low noise for long-term operation.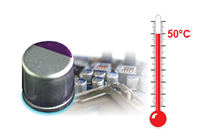 Operable in 0-50⁰C environments
The XH81 series uses industrial capacitors in order to meet the environmental operation demands of commercial applications.

Support 4K Ultra HD
HDMI and DisplayPort video outputs support 4K high resolution (3840x2160). Now with four times the resolution of Full HD, viewers can enjoy the crystal clear imaging of 4K.

Dual-screen display Outputs
Power dual display of Full HD video content from HDMI and DisplayPort video outputs.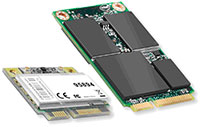 Support 2x Mini-PCIe Slots
The series features strong expandability with one full size and one half size Mini PCIe slots. This compact system can support mSATA SSD and WIFI modules, among other compatible modules.

XH81 motherboard supports TPM (XH81 only)
The XH81 can be equipped with an optional Trusted Platform Module (TPM) which provides a set of random keys to protect data security from unauthorized users.

Dual Gigabit LAN High Connectivity
The XH81 series has built-in Dual Gigabit LAN, supports 10Mb/s, 100 Mb/s, 1000 Mb/s high-speed transfer capacity, Wake On LAN and Teaming Mode function; built-in IEEE 802.11b/g/n wireless network card, the maximum transmission rate of up to 300 Mbps. It significantly enhances the digital signage system data transfer efficiency and save the operating time.

24/7 Certified
Approved for 24/7 operation, the series uses smart fan and heat-pipe technology to keep things cool for extended periods of operation.

VESA Mount Capability
Designed to fit seamlessly into your lifestyle, XH81 series is capable of mounting to the rear of a LCD monitor or a TV. This space saving capability makes it easy to blend into any environment.
Watchdog Security Protection
Watchdog Timer provides excellent security protection for systems that need to operate continuously for long periods of time. If a problem occurs, the system will quickly recover normal operating status for seamless security protection.
Add extra storage or an ODD
The XH81 series can be customized with additional storage and/or a slim ODD with the following configurations: A) Two 2.5" storage drives and a slim ODD; B) Three 2.5" storage drives (SSD/HDD).
Multiple Operating System Support
Window 7
Window 8
Linux