SH370R6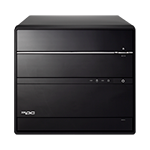 Next Level Performance: High-end Mini Cube PC with Coffee Lake Processors
Experience a new level of performance with Shuttle XPC Cube SH370R6, a scalable, high-end mini PC with refreshed processors and beefed-up features. The SH370R6 is built on latest Intel® 8th/9th Gen processor family which supports up to six cores and 12 threads, boasting much better graphics performance than the previous generations. With the new processors and chipset combined with Intel® Optane™ memory as well as Intel® RST, the SH370R6 meets the demand for faster and higher capacity storage. Featuring three video outputs for 4K three displays, four slots for a maximum of 128GB of DDR4 RAM, multiple sets of USB with speeds up to 10 Gbps, and excellent scalability options with both PCI-E and M.2 interfaces, the SH370R6 packs incredible performance into minimal space. Ideal for mini server, workstation and gaming PC builds.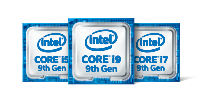 Intel® 8th/9th Generation Processors
The SH370R6 is available with the 8th/9th Gen Intel® Core™, Pentium® and Celeron® processors in the LGA1151v2 package. With new processors up to 6 cores, the platform supports up to 128GB (32GB x 4) of DDR4-2666 memory, integrated UHD graphics and PCI-E controllers to support onboard graphics output for outstanding graphics performance.

Intel® 300 Series Chipset
Equipped with the Intel® H370 chipset, the SH370R6 supports Gigabit LAN, M.2, SATA 6Gbps as well as USB 3.1 Gen 1 interfaces, providing higher data transfer speed.

Intel® Optane™ Memory Ready
With an 8th Gen Intel® Core™ processor, the SH370R6 supports the Intel® Optane™ memory technology which makes your overall system performance up to 28% faster to deliver amazing storage speed.

Intel® Rapid Storage Technology
The SH370R6 is equipped with Intel® H370 chipset which supports for four SATA/NVMe devices as well as Intel® Rapid Storage Technology. It provides RAID 0/1/5/10 disk array modes, allowing for faster and more secured data access rates.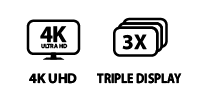 4K UHD and Triple Display Experience
The SH370R6 features one HDMI and two DisplayPort outputs to drive up to three independent displays with 4K UHD resolution, delivering incredible clarity for maximum productivity. With built-in HDMI 2.0, it supports max. resolution up to 4096x2160 @ 60Hz.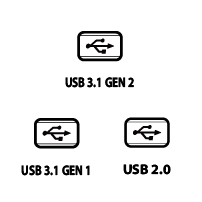 Speedy Transmission with USB 3.1 Gen 2
The SH370R6 provides four sets of USB 3.1 Gen 2, USB 3.1 Gen 1 and USB2.0 for high-speed data transmission. With USB 3.1 Gen 2, users can take advantage of a maximum data rate of 10 Gbps, which achieves an almost a 2x improvement over USB 3.1 Gen 1 and a 10x improvement over USB 2.0.

High Storage Capacity with M.2
With native M.2 2280/2260/2242 Type M and one M.2 2230 Type E slot, the SH370R6 offers considerably faster storage performance and expansion capacity for M.2 SSD and Wi-Fi modules.
*M.2 supports both SATA and PCIe storage interfaces

Superb PCI-E Scalability
The SH370R6 provides one PCI-E x 16 3.0 slot and one PCI-E x 4 3.0 slot for multiple expansion cards support. Select the card you want to use, such as multi-display graphic cards, monitor cards, RAID cards, and professional sound cards for video wall, file server, network video recorder, and more applications.

Exclusive Cooling Technology
The SH370R6 features Shuttle's exclusive heat-pipe cooling system with smart fan design. The clever ventilation design allows for constant air circulation between the inside and outside of the machine resulting in high stability and low noise for long-term operation.

Certified for 80 PLUS Bronze
The SH370R6 is equipped with an 80 PLUS Bronze 300W power supply for guaranteed energy efficiency and energy saving. The 300W power supply cuts down on unnecessary power consumption for a higher level of energy saving.

24/7 Nonstop Operation
Officially approved for 24/7 permanent operation. Thanks to Shuttle's low power consumption design and stable operation, the SH370R6 runs highly reliable and meets the long-run demands of computing work.

Support Power on by RTC
Save energy costs as well as the cost of on-site service with Power-On by RTC function. Set automatic 'Power On' and 'Power Off' times by RTC via BIOS. Power on by RTC can also be turned on and off with the Windows task scheduler.

The Watchdog—Protecting System Security
Watchdog Timer provides excellent security protection for systems that need to operate continuously for a long period of time. Use Shuttle's Watch Dog utility to maintain normal operation and stability of the system at all times.
Operating System Support
- Windows 10 64bit
- Linux